The Under the Couch Series is Perfect for Kids of All Ages,
Including Reluctant Readers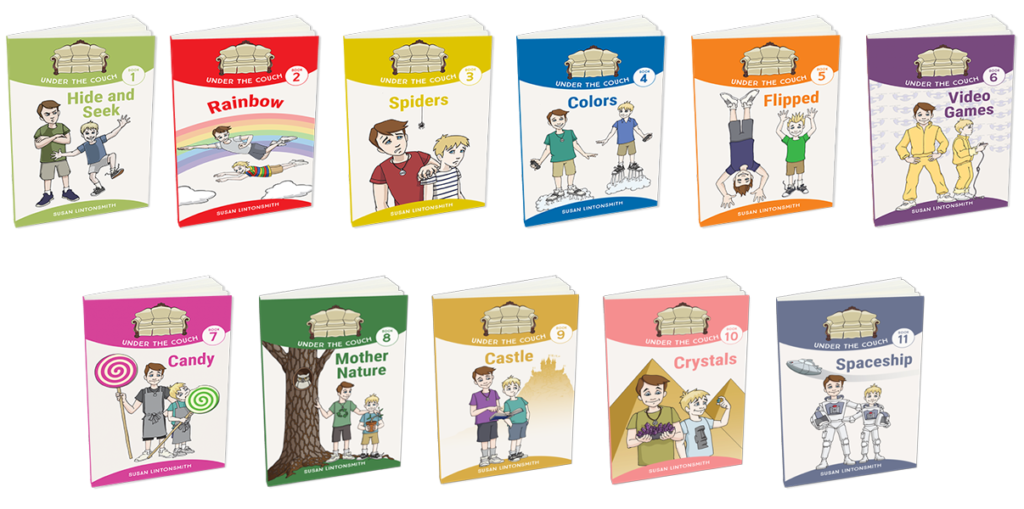 What if an old couch was a portal to adventure?
The mysterious couch changes everything!
The summer starts off to be the worst ever! Ten-year-old Spencer is mad that his family moved at the end of the school year. He misses his friends and is anxious about starting a new school for fifth grade. And he's stuck spending the summer with his annoying seven-year-old brother, Justin, and a strange new nanny who he knows is hiding something. 
Everything changes when Justin gets lost under the couch during hide-and-seek. The brothers discover a room of doors that are portals to far-away places where there are rules and real danger! They have fun and learn lessons … while trying to get back home before the nanny notices they are missing.
READ THEM IN ORDER and discover the secrets of the couch as Spencer and Justin spend the summer sneaking off on exciting and dangerous adventures in the mysterious under-the-couch world.
All Books Available in Paperback and eBook at Amazon.
Keep Up With the Adventures!
Join the Under the Couch Community and be the first to learn of new books, new adventures, and more!