The Under the Couch Series is Perfect for Kids of All Ages, Including Reluctant Readers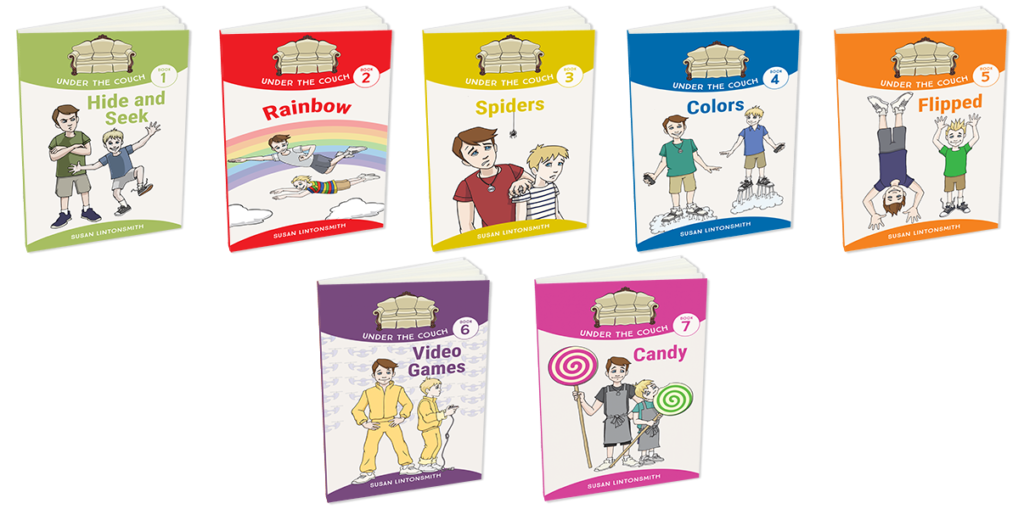 The summer starts off to be the worst ever!
Ten-year-old Spencer is grumpy about his family moving at the end of the school year. He had to leave his friends, and is anxious about having to start a new school for fifth grade. Now he is stuck in a new neighborhood with no friends his age, with his annoying seven-year-old brother, Justin.
Then his mother hires Lori to take care of them for the summer. Spencer thinks his new nanny is strange, and knows she is hiding something.
Spencer can't believe this is his summer!  He thinks it will be the worst ever … until they discover the couch!
While playing hide-and-seek, Spencer and Justin disappear under their 'new' oversized couch and find themselves in a strange room with doors that are portals to adventure. They face real danger in this world, and learn that they need to work together to return home safely.
Join Spencer and Justin as they spend the summer sneaking off on adventures while the nanny watches her TV show.
All Books Available in Paperback and eBook at Amazon.
Keep Up With the Adventures!
Join the Under the Couch Community and be the first to learn of new books, new adventures, and more!