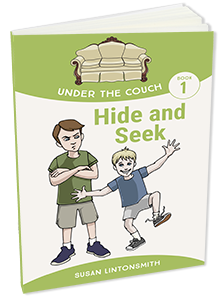 The summer starts off to be the worst ever!
Ten-year-old Spencer is grumpy. His family moved at the end of the school year and now he's in a new neighborhood with no friends, and stuck spending every day with his annoying little brother, Justin, and the strange new nanny who he knows has secrets.
Then they discover the couch and get trapped in a strange place, and it's Justin's fault! How are they going to get out of this mess?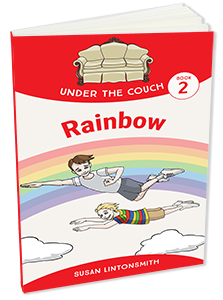 Spencer has to return.
He knows it's dangerous, but he needs to retrieve what he left behind.
After their first trip, ten-year-old Spencer decided he'd never go back under the couch. He and his little brother, Justin, had been lucky to get home safely, and without their odd nanny finding out they'd been gone. But now Spencer has to go back.
Discovering the secrets of the antique couch changed what started as a rotten summer. On this second adventure, will their wishes come true? Will they be able to get back to the mysterious under-the-couch world, and return home safely?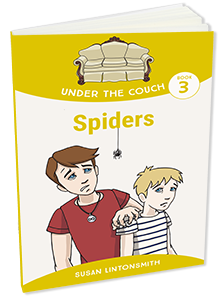 He can't breathe.
Everything around him is spinning.
In addition to facing danger, Spencer faces his worst nightmare in this third adventure.
Ten-year-old Spencer and his little brother, Justin, were lucky to have made it back home safely after the first two trips under the couch. This time, Spencer and Justin find themselves in trouble in the strange place they visit. Who are these people? How are the boys going to escape and get back home?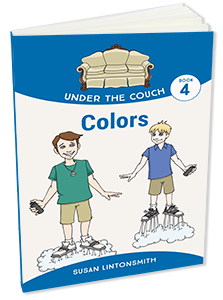 Spencer can't believe what he sees.
Are these kids messing with him? They say he needs glasses? Spencer puts them on to be a good sport and looks around . . . shocked by what he sees.
Ten-year-old Spencer and his little brother, Justin, go on an adventure under the couch to a picture-perfect place. They play sports they've never played before and learn more about themselves and about seeing the beauty within. They also find out that intergalactic beings aren't allowed in this place without prior permission. They need to get back to the door before they are caught and taken to headquarters to be questioned . . . or worse!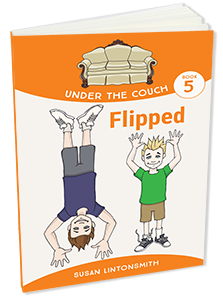 Spencer and his seven-year-old brother Justin are flipped into a new adventure to a strange place that somehow seems familiar. People seem to know them, but Spencer feels different. He's popular here, and more like the person he wants to be. He prefers this version of himself . . . at least he thinks so.
Spencer gets lost in this alternate reality and forgets about his real home. When Justin finally convinces him that they have stayed too long, they try to find the door home but it isn't there. Are they too late?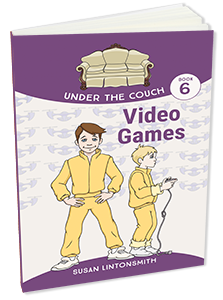 This is a game, right?
Enemy drones are flying around Spencer and Justin as they use their video game skills to help their new friends battle to protect their island's energy resources.
In their most recent adventure, ten-year-old Spencer and his little brother, Justin, go through a door and end up on a small island where there are robots and realistic video games.
Playing new video games is fun for Spencer and Justin until the danger surrounding them becomes real. Suddenly they are being shot at and hunted by police robots. Will they be able to get back to the door they need to go through before the robots catch them?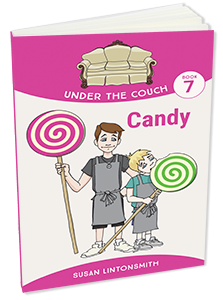 It's a dream come true!
Seven-year-old Justin LOVES candy. What could be a better adventure than going to a real gingerbread house that's filled with the most delicious candy ever?
Justin is thrilled to pick a door that takes he and his brother, Spencer, to a place that has every type of candy imaginable. But he soon finds out what happens when you break the rules in the under-the-couch world. The boys escape the mean security guards but then need to find the way back inside the candy house to the portal that takes them home. How are they going to get inside the store without the guards spotting them? 
All Books Available in Paperback and eBook at Amazon.
Keep Up With the Adventures!
Join the Under the Couch Community and be the first to learn of new books, new adventures, and more!