Susan Lintonsmith went from climbing the corporate ladder to falling Under the Couch.
She has spent most of her life in Colorado. She loves the mountains, sports, and spending time with her husband Chris Linton-Smith, her sons Spencer and Justin, and her two adorable dogs.
Susan has been a business executive for over 30 years, working for big brands and companies. Like the mother in the story, she worked long hours and was always stressed and busy. But she dreamed of one day writing books based on the stories she used to tell her sons when they were little.
Her goal is that all kids, especially those who struggle with reading like her boys, will enjoy the adventures Spencer and Justin go on in the Under the Couch series. 
Tristram Drew is a freelance artist living in Minneapolis, Minnesota. He was raised in Australia, schooled in England, and holidayed in France.
Tristram has a BA Honors degree for Fine Art painting from the Kent Institute of Arts and Design, UK.
He lived in Brooklyn, New York for sixteen years before moving to the Midwest with his wife and daughter.
Working from home, drawing, or creating every day, he also enjoys playing pétanque, training Bonsai, and walking his dog, Jet.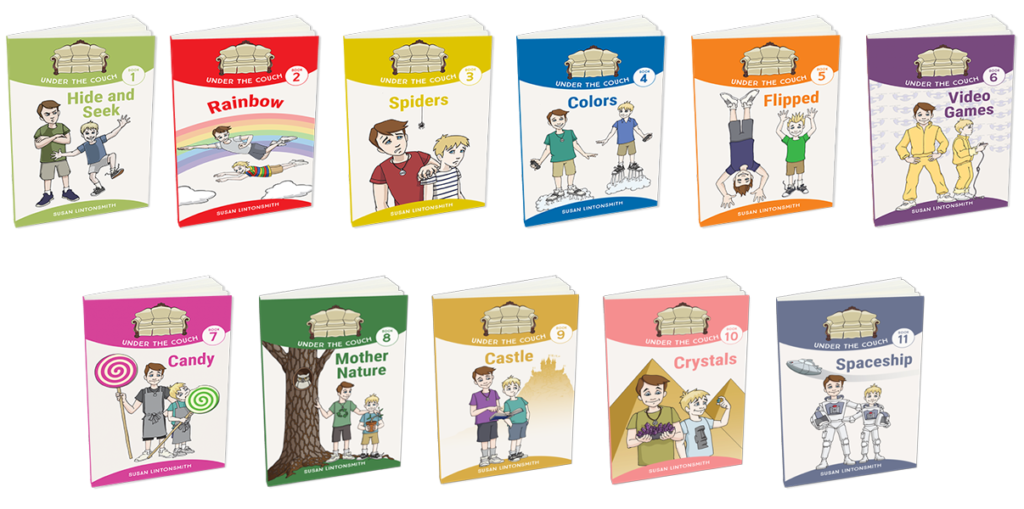 All Books Available in Paperback and eBook at Amazon.
Keep Up With the Adventures!
Join the Under the Couch Community and be the first to learn of new books, new adventures, and more!